Wonder Woman can shatter Hollywood's Superheroine glass ceiling, Alex Yarde reports.
Alex is a Training & Coaching Professional and a Freelance Writer. You can find him on Twitter at @thatalexyarde
We are now faced with the fact that tomorrow is today. We are confronted with the fierce urgency of now. In this unfolding conundrum of life and history, there "is" such a thing as being too late. This is no time for apathy or complacency. This is a time for vigorous and postive action. ~Martin Luther King Jr.
We are now faced with the fact that tomorrow is today. We are confronted with the fierce urgency of now. In this unfolding conundrum of life and history, there "is" such a thing as being too late. This is no time for apathy or complacency. This is a time for vigorous and postive action.
-Martin Luther King Jr.
– See more at: http://goodmenproject.com/all-things-geek/fierce-urgency-wonder-woman-xela/#sthash.x9rYTrT2.dpuf
In a recent article on www.fivethirtyeight.com, The Dollar-And-Cents Case Against Hollywood's Exclusion of Women by Walt Hickey, shows that women and stories about women are not box-office poison, but box-office successes. Hickey even took the low bar of the Bechdel Test, originally promoted by cartoonist Alison Bechdel, in a 1985 strip from her "Dykes To Watch Out For" series to prove the point. Bechdel said if a movie can satisfy three criteria—there are at least two named women in the picture, they have a conversation with each other at some point, and that conversation isn't about a male character—then it passes, whereby female characters are allocated a bare minimum of depth. Hickey found that those movies make money.
The data also unearthed one of the biggest problems for films about women: they are typically given a much smaller budget. Movies where there are two women who talk to each other about something other than a man have lower budgets than movies that fail Bechdel by 35%. Movies with women in them who talk to each other are at a disadvantage at the box office from jump street, because they do not compete on an even playing field. Why should writers and producers put women together in a movie when keeping them apart will get you $25 million more to work with from studios?
From the fivethirtyeight.com post: "These median budget numbers suggest that Hollywood puts more money behind male-only films than films in which women talk to each other."
Fivethirtyeight.com debunks myths that foreign box office (70% of the total box office) is made up of male loving audiences. Turns out that movies that pass the Bechdel Test are successful at the foreign box office too. They return $1.17 for each dollar. Hickey concludes, "Hollywood is in the business of making money. Since our data demonstrates that films containing meaningful interactions between women do better at the box office than movies that don't, it may be only a matter of time before the data of dollars and cents overcomes the rumors and prejudices defining the budgeting process of films for, by and about women."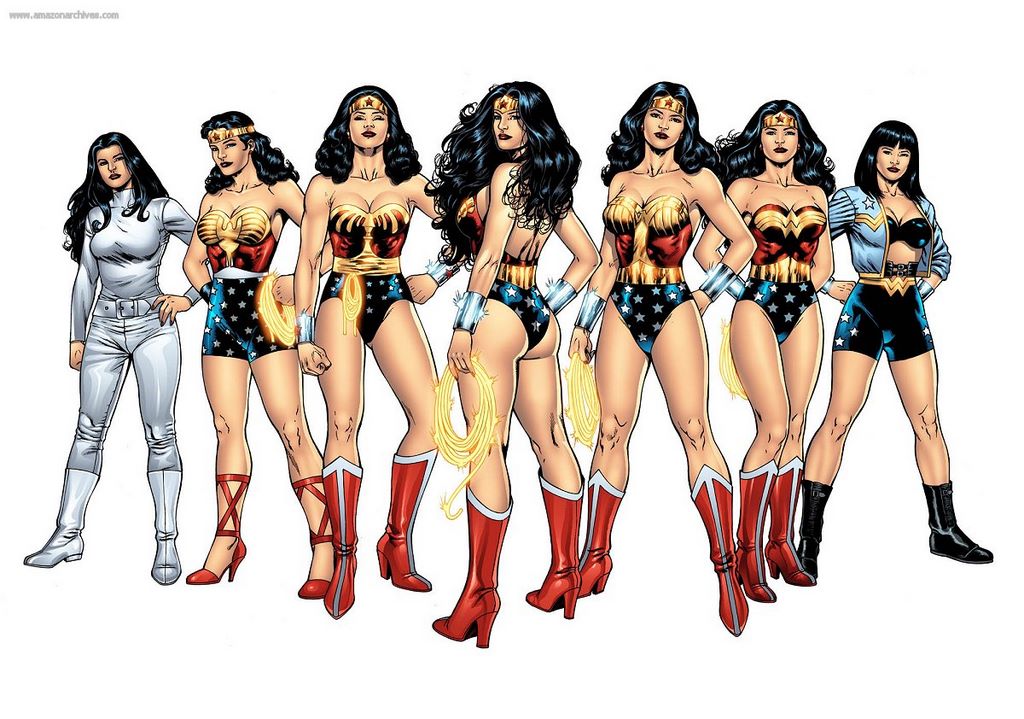 There remains a counter intuitive bias toward female featured and lead movies. How can I make this claim? Do you really think the men who run Hollywood didn't know the numbers of the films they produce before this study? It's what they do. They only invest in tent pole male action and superhero films. Seeing women be successful in big blockbuster films hasn't broken through Hollywood sexism to this day. Women are valued less then men, and in turn, their stories are valued less. That is why on the cusp of the new Batman Superman movie Wonder Woman is the heroine we need NOW!
A compelling film project featuring Wonder Woman would shatter this glass ceiling of the old superhero boys club forever. Here's a perfect example of Hollywood gender disparity. The best superhero show on TV currently is WB's Arrow. Arrow has gotten consistently better season after season, it's rich story arcs are canonical, female characterizations particularly of Black Canary & The Huntress are well written and complex . I could see (in a perfect world) room for both or either a Canary or Huntress spinoff. Somehow, after a short three episode arc The Flash got the nod for a spinoff. I'm happy to see another Flash show but come on, who thinks we really need another CIS white male hero right now? This archetype dominated the landscape for 70+ years! Some will argue he's further up the food chain in the Justice League as a founding member. Granted, however, he's not as important to the Justice League as Wonder Woman.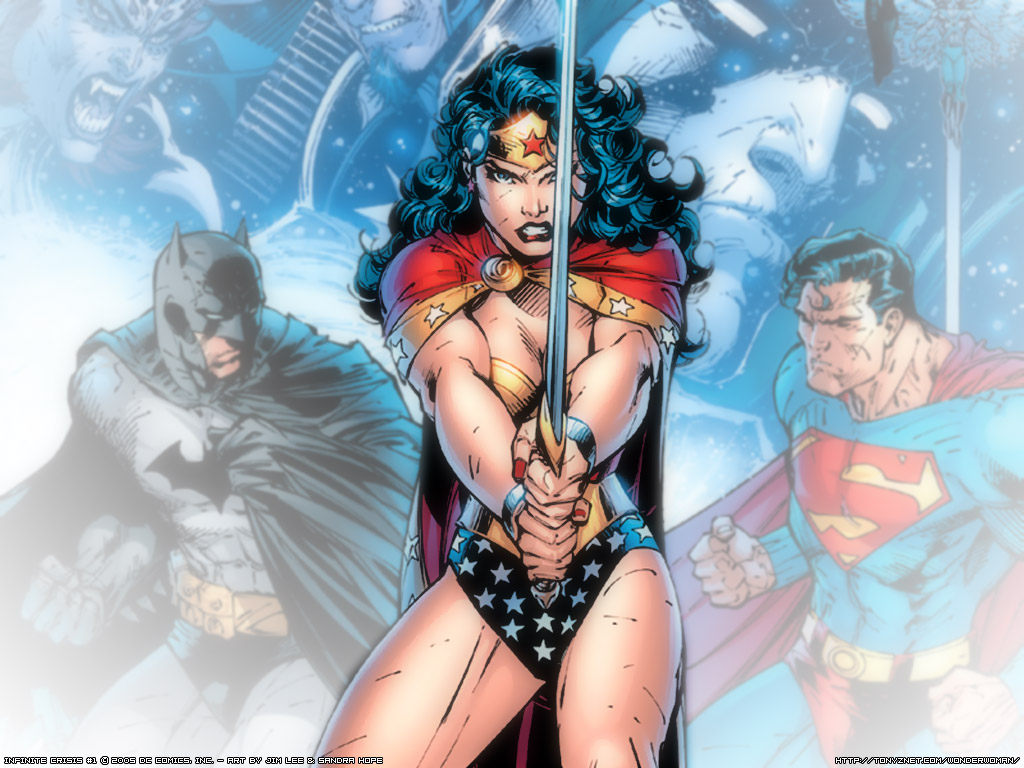 The heart of the Justice League, The Trinity, is composed of Superman, Batman and Wonder Woman. She is Queen of the Amazons and enduring symbol of feminine power. The recent study prove the numbers beyond a shadow of a doubt what every one always knew, that women can carry big movies and get an excellent return on the dollar. She's the only one of the Trinity that has not starred in a movie. My view, if they skip a Wonder Woman stand alone in this era of the billion dollar superhero franchises it's due to old habits and fears that plague Hollywood and greater American society. In a country that opposes equal pay for equal work and political machines flush with cash to interfere with women's reproductive rights devaluing of women and girls is a by product, it's one of the most fundamental problems today. Ironically, this makes it the perfect time for Warmer Bros and DC Comics to take an affirmative stand all while making a profit. Marvel's famous "phases" incredibly has no plans on a big screen female vehicle.
Warner Bros. DC Comics. Please give our daughters, and yours, a heroine her gender deserves. Not some day, not in the future. Today!
all art ~ DC Comics